Panasonic

Panasonic part numbers
When ordering Panasonic parts do not just look at the TNPA, TNPH, etc numbers, look at the TXN, TZRN numbers also
Panasonic onderdeelnummers
Bij het bestellen van Panasonic onderdelen niet alleen naar het TNPA, TNPH etc nummer kijken , kijk ook naar het TXN, TZRN nummer.
Panasonic Teilenummer
Bei der Bestellung von Panasonic Teile sehen Sie nicht nur nach der TNPA, TNPH, etc Numern, Siehe auch auf die TXN, TZRN Numern.
---
Explanation LG t-con numbers.
If you need a LG t-con please look at number in the white area, there is a 4 digit number followed by 1 letter and another one digit number. You only need the 4 digits and the letter. Place 6871L- in front of that number and you will find the correct t-con you need. See pictures
Uitleg LG t-con nummers.
Als u een LG t-con nodig heeft kijk dan naar het nummer in het witte gedeelte, u ziet er een 4-cijferig nummer gevolgd door 1 letter en een nog 1 cijfer. U heeft alleen de 4 cijfers en de letter nodig. Plaats 6871L- voor dat nummer en u heeft daarmee de juiste t-con die u nodig heeft. Zie foto's
Erläuterung der LG T-Con-Nummern.
Wenn Sie einen LG t-con suchen, schau dir die Nummer im weißen Bereich an, es gibt eine 4-stellige Zahl, gefolgt von 1 Buchstaben und ein weiteren Ziffer. Sie brauchen nur die 4 Ziffern und den Buchstaben. Platz 6871L- vor dieser Nummer und Sie haben damit die richtige t-con Nummer den Sie benötigen. siehe Fotos.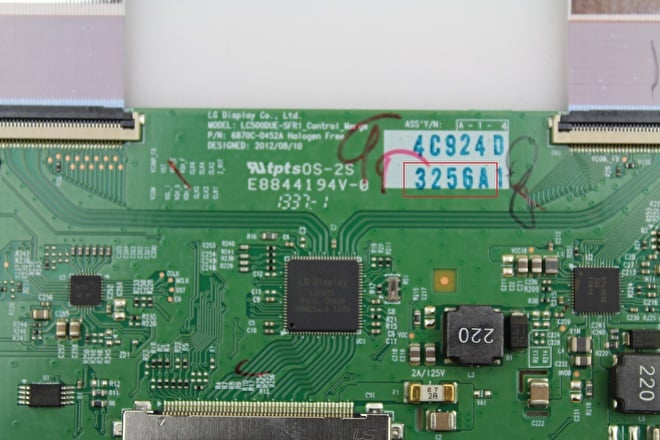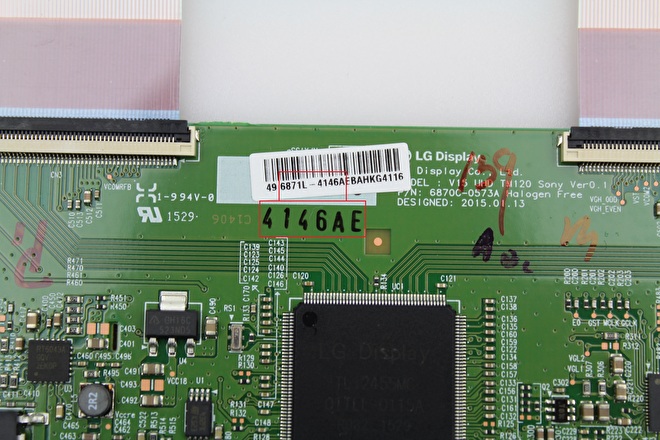 Payments