Payments
Dear customer,
as of 20-9-2019 we have stopped accepting Paypal payments.
The reasons for this are;
Paypal payments are expensive for the customer but also for the sellers, in order to cover costs, we would be forced to raise prices, which means that customers who do not use Paypal are also affected, this is not what we want.
Paypal charges high costs for return payments to the seller, which also results in an increase in prices, which is not what we want.
Paypal is susceptible to fraud, customers are taking advantage of rules that will continue to unilaterally adjust Paypal. Paypal's return policy is also incorrect and susceptible to fraud.
Paypal also does not use European rules regarding withdrawals for B2B and B2C, we have often referred to the rules, but Paypal ignores them.
In our opinion, we offer sufficient other payment options.
Hope to have informed you sufficiently,
Best regards,
LCD-onderdelen.
Geachte klant,
per 20-9-2019 zijn wij gestopt met het accepteren van Paypal betalingen.
De redenen hiervoor zijn;
Paypal betalingen zijn duur voor de klant maar ook voor de verkopers, om kosten dekkend te houden zouden wij genoodzaakt zijn om de prijzen te verhogen waardoor ook klanten die geen Paypal gebruiken de dupe zijn, dit is niet wat wij willen.
Paypal berekend hoge kosten bij retour betalingen aan de verkoper wat weer resulteerd in een verhoging van de prijzen , dat is niet wat wij willen.
Paypal is fraudegevoelig, klanten maken misbruik van regels die Paypal contine eenzijdig blijft aanpassen. Het retourbeleid van Paypal is ook onjuist en fraudegevoelig.
Paypal maakt ook geen gebruik van Europese regels aangaande herroepingen voor B2B en B2C, wij hebben vaak gewezen op de regels maar Paypal lapt deze aan zijn laars.
Naar ons idee bieden wij voldoende andere betaalmogelijkheden.
Hopende u voldoende geïnformeerd te hebben,
Mvg,
Lcd-onderdelen.
Sehr geehrter Kunde,
Ab dem 20-9-2019 akzeptieren wir keine Paypal-Zahlungen mehr.
Die Gründe dafür sind:
Paypal-Zahlungen sind teuer für den Kunden, aber auch für die Verkäufer. Um die Kosten zu decken, wären wir gezwungen, die Preise zu erhöhen, was bedeutet, dass auch Kunden betroffen sind, die Paypal nicht verwenden. Dies ist nicht das, was wir wollen.
Paypal berechnet dem Verkäufer hohe Kosten für Rückzahlungen, was wiederum zu einer Preiserhöhung führt, was wir nicht wollen.
Paypal ist anfällig für Betrug, Kunden nutzen Regeln, die Paypal weiterhin einseitig anpassen. Das Rückgaberecht von Paypal ist ebenfalls falsch und betrugsanfällig.
Paypal verwendet auch keine europäischen Regeln für Auszahlungen für B2B und B2C. Wir haben oft auf die Regeln verwiesen, aber Paypal ignoriert sie.
Unserer Meinung nach bieten wir ausreichend andere Zahlungsmöglichkeiten an.
Wir hoffen, Sie ausreichend informiert zu haben,
Mvg,
PAYMENTS.
You can pay through several options including MasterCard, VISA, iDEAL, Bancontact /Mister Cash, Giropay, SOFORT Banking and DIRECTebanking.
If you neither have one of these possibilities you can pay in advance. If you wish to pay in advance then please finish your order and wait for a confirmation email.
We don't provide pay on delivery shipments!
BETALINGEN.
U kunt betalen via diverse mogelijkheden waaronder MasterCard, VISA, iDEAL, Bancontact /Mister Cash, Giropay, SOFORT Banking en DIRECTebanking .
Indien U geen van deze mogelijkheden heeft kunt U het bedrag vooraf overmaken onder vermelding van het ordernummer. Indien U vooraf wenst te betalen dan gelieve na de bestelling te wachten op een bevestigings email.
Wij bieden geen rembours zendingen!
Bestellingen vanuit het buitenland vallen onder een ander verzendtarief, gelieve hier rekening mee te houden.
BEZAHLEN.
Sie können über mehrere Optionen zahlen, einschließlich MasterCard, VISA, iDEAL, Bancontact /Mister Cash, Giropay, SOFORT Banking und DIRECTebanking.
Wenn Sie keine dieser Möglichkeiten haben, können Sie im Voraus bezahlen. Nach der Bestellung erhalten Sie eine Bestätigungsmail mit Informationen zur Zahlung.
Wir bieten keine Nachnahme sendungen!
Payments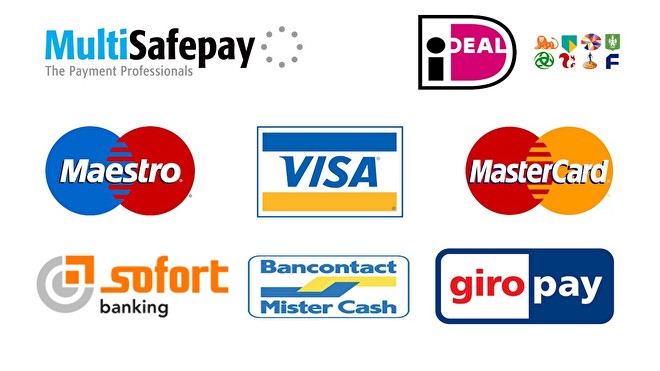 Offers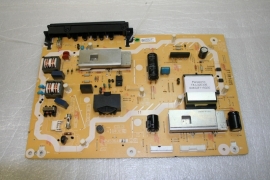 TNPA5364AD 2 P / TZRNP01PRUE
€ 60,00
€ 45,00