ESD warning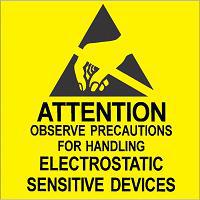 ESD WARNING
All parts we deliver must be treated as ESD components.
ESD or Electric Static Discharge can damage a part.
Most importantly, make sure you and the television have the same zero potential .
Disconnect everything from the back of the television (e.g. power cord, monitor, and HDMI cables)
Make sure not to wear any clothing that conduct an electrical charge, such as a wool sweater.
To help reduce ESD and help prevent other problem, it is also a good idea to remove all jewelry.
ESD WAARSCHUWING.
Alle onderdelen die wij leveren moeten worden behandeld als ESD componenten.
ESD of elektrische ontlading kan een onderdeel beschadigen.
Belangrijk, zorg ervoor dat u en de televisie dezelfde nul potentieel hebben.
Ontkoppel alles van de televisie (bijv netsnoer, monitor, en HDMI-kabels)
Zorg ervoor dat kleding die u draagt geen elektrische lading kan veroorzaken, zoals een wollen trui bijvoorbeeld.
Om de kans op ESD te verminderen is het raadzaam om alle sieraden af te doen.
ESD-WARNUNG.
Alle Teile, die wir liefern, mussen als ESD-Bauteile verwendet werden.
Elektrische Entladung oder ESD kann einen Teil beschädigen.
Am wichtigsten ist, sicherzustellen, dass Sie und der Fernseher das gleiche Potential Null haben.
Trennen Sie alles, von dem Fernsehgerät (zB Netzkabel, Monitor und HDMI-Kabel)
Stellen Sie sicher, keine Kleidung, die eine elektrische Ladung führen zu tragen, zoals einen Wollpullover.
Um ESD zu reduzieren und neue Problem zu vermeiden,ist es eine gute Idee, alle Schmuckstücke zu entfernen.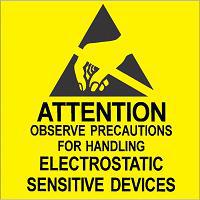 Payments